so this zuk started its life stock about 3 years ago... i wanted a simple rig on 35's.... well did the yj and toyota swap, t- case gears, etc. and i wheeled it hard for three years like this... this project will be going slower, as i work nightshift at the local police department, so i can really only work on it on my nights off which are few and far between...
when it was stock, the day i brought it home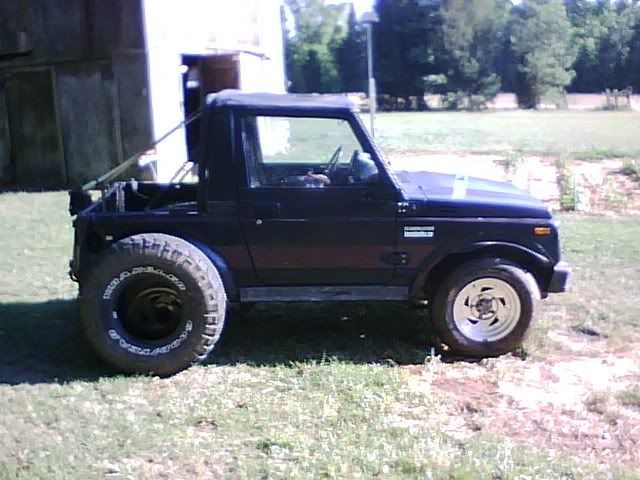 after the first build
then recently after a couple of flops, i decided to have a cage installed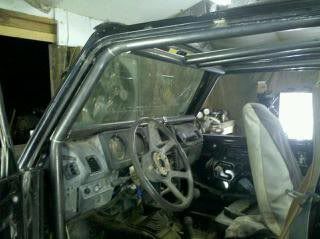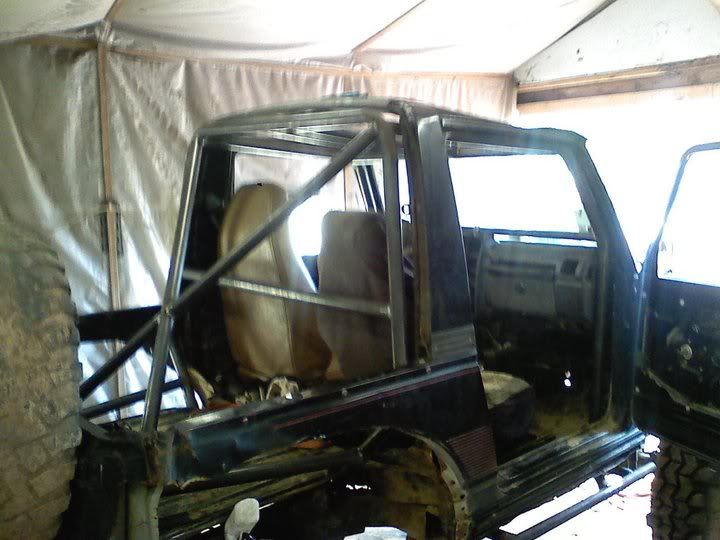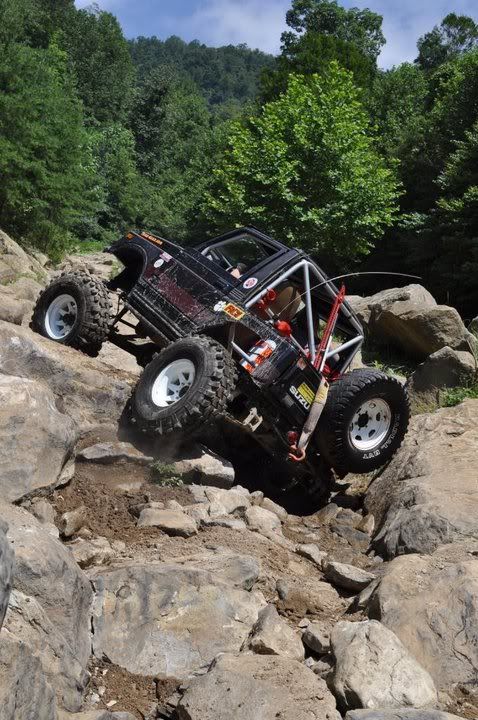 and after wheeling in harlan, i decided i needed more wheelbase, the 84" i had wasnt cutting it anymore for the east coast wheeling.... so the next part of the build is born. shooting for around 100" when its done...
started mocking it up with the YJ springs and at 100 there was no way, so i swapped in some xj springs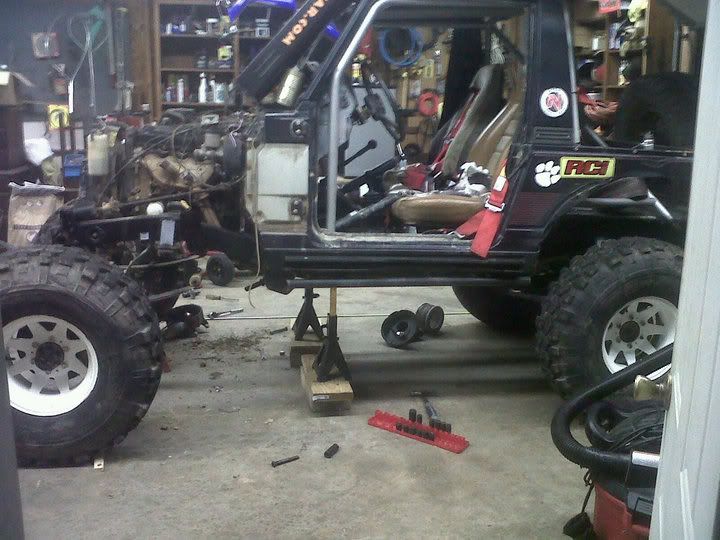 had the rear yj spring mounts left from the YJ swap, needed new spring mounts, so i took some 1/4" plate and boxed them in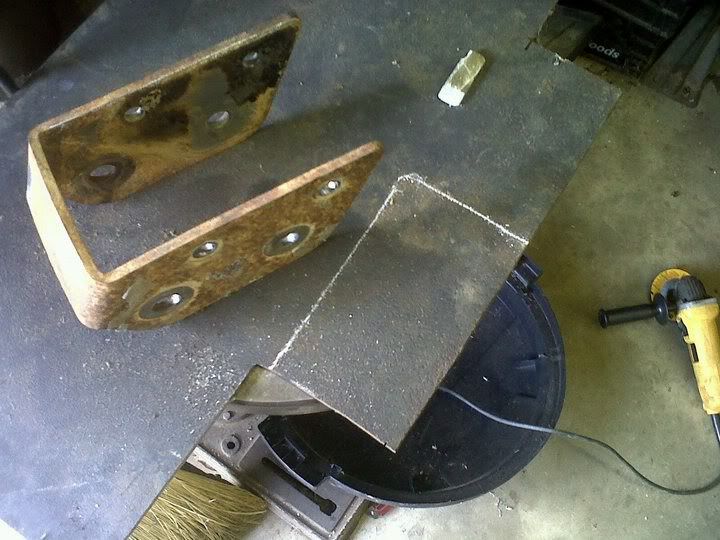 \
my frame extensions are 2x4 1/4" square tube, this stuff is beef, they are a little longer in the picture than they will finally be, i just didnt want to come up short...
so far this is how it sits in the shop until my next night off... as of now i need to chop the new frame off, build the bumper, mount the springs, put the astro van box and gm pump in, and make some driveshafts. i hope to have this thing out of the shop and back in service soon! more pics to come as i finish up the build...
so little work done so far, but i have made some head way,
got the fish plates made, 1/2" stock, shouldnt bend! 2finger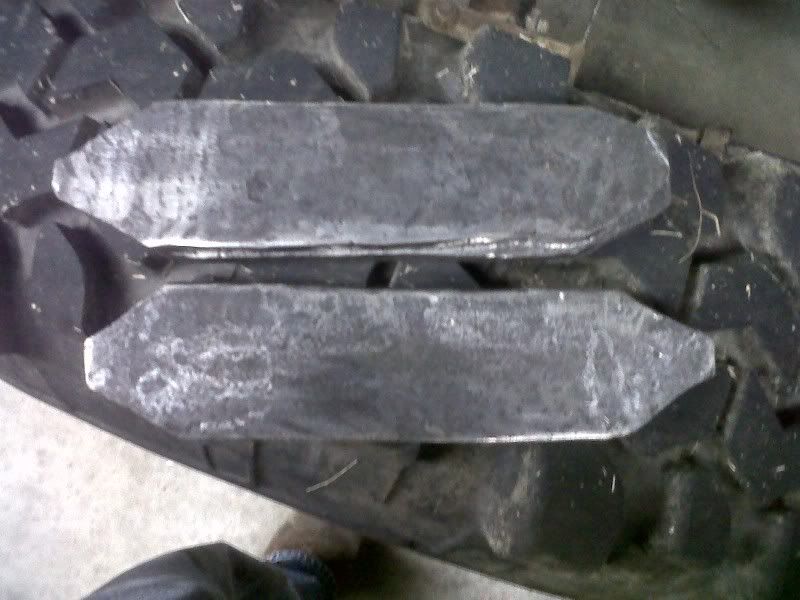 and got the axle centered up in its final resting place
and also beefed up my front shackle mounts, they are some stock CJ-5 shackle
Well im off this whole weekend, so maybe by monday it will be sitting on its own weight! man i cant wait to get this thing outta the shop....
well got a good pit of work done over the weekend....
getting everything welded in place.
here is the welder im using, its ancient, it belonged to my grand dad...sad thing is, i think it has more HP than my zuk 2finger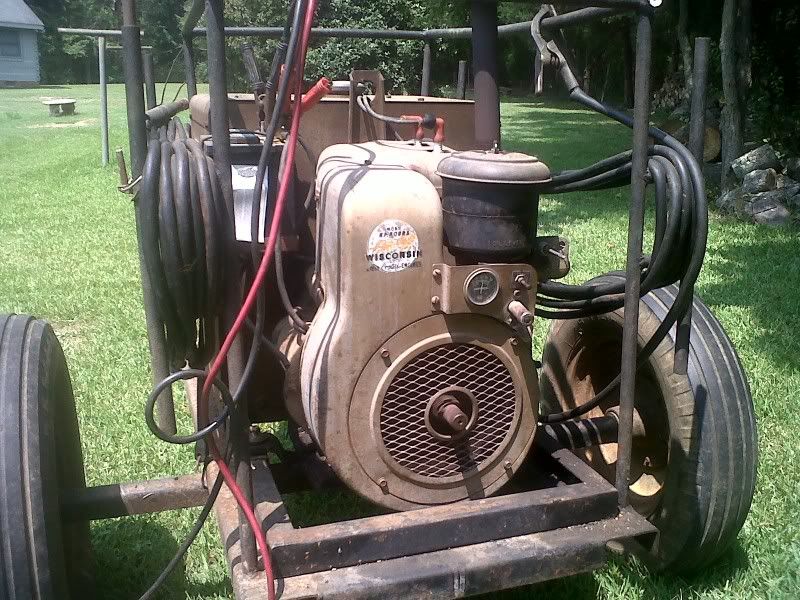 finally got the frame about finished, need to add in some supports as soon as i get the radiatior back in and mount the steering box.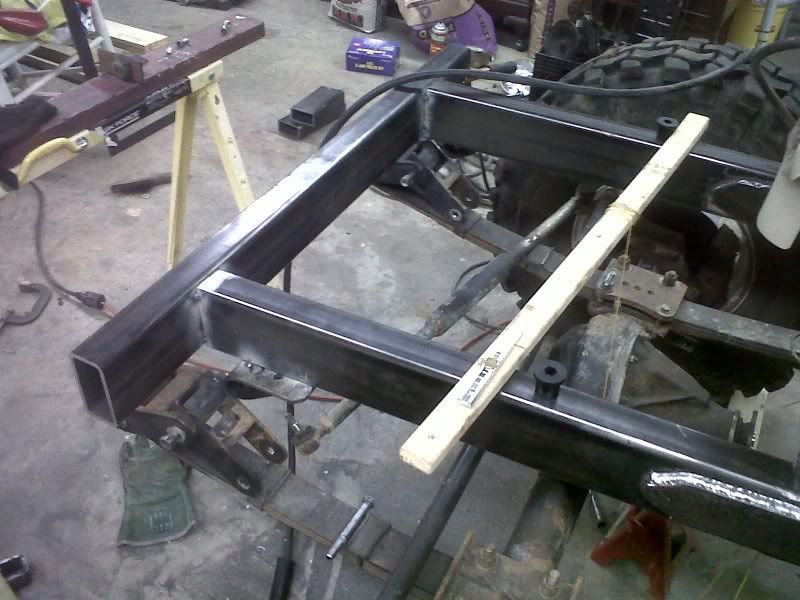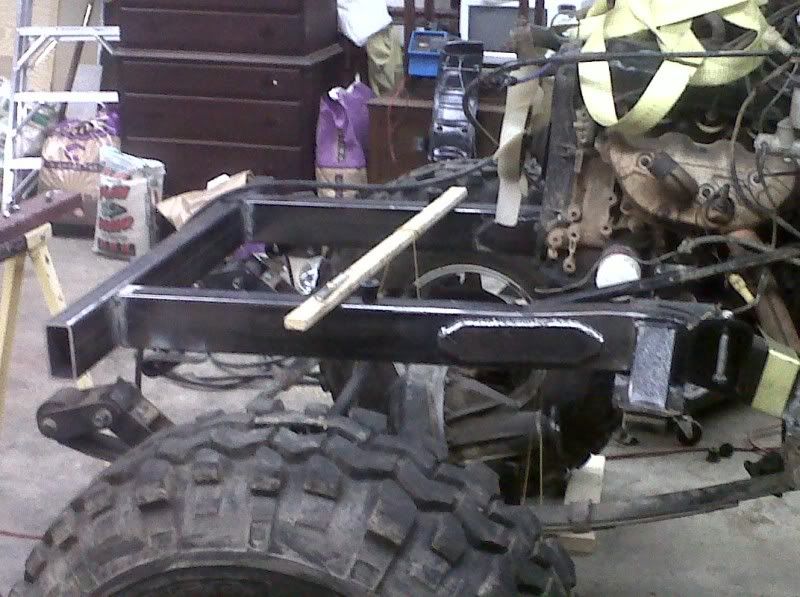 and got the spring mounts mocked up and tacked into place. need to weld them in and brace them.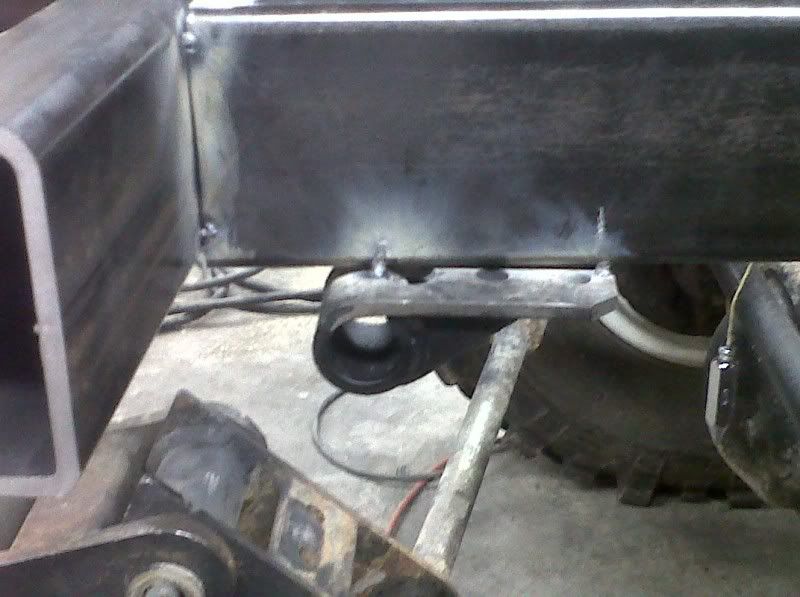 its coming along slow, but it should be sitting on its own weight this week. man i love the new stance, and i cant wait to get it wheeling....
slow night at work, and i had some extra pics i thought i would share...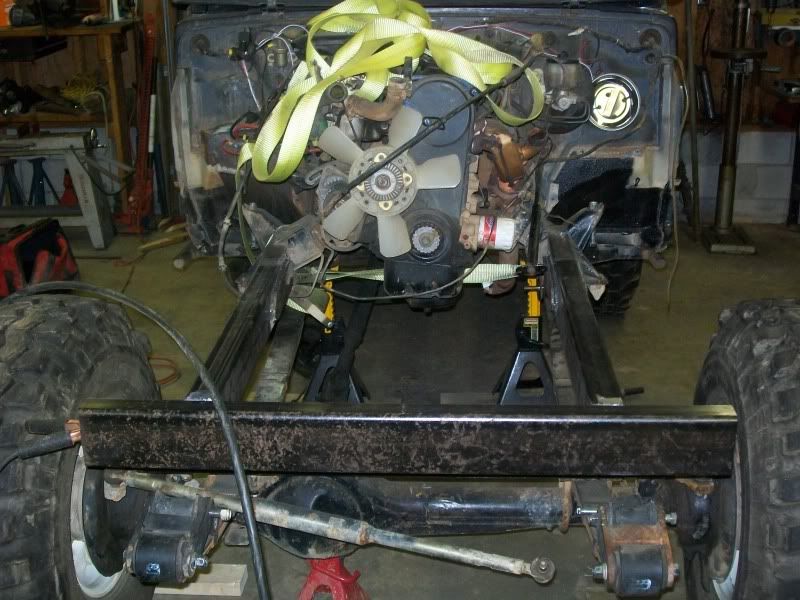 hopefully should have some updates soon! gonna try to get all the steering mounted up tonight.... and get the radiator back in and start with the winch mounts. shouldnt be too much longer now...
Got some more progress done last night. i got the steering box in, the steering shaft made, and the radiator in and mounted... here are the pics
here is the astro box mounted up
The mounts i made, and its sleeved through the frame, just forgot to take a pic of it...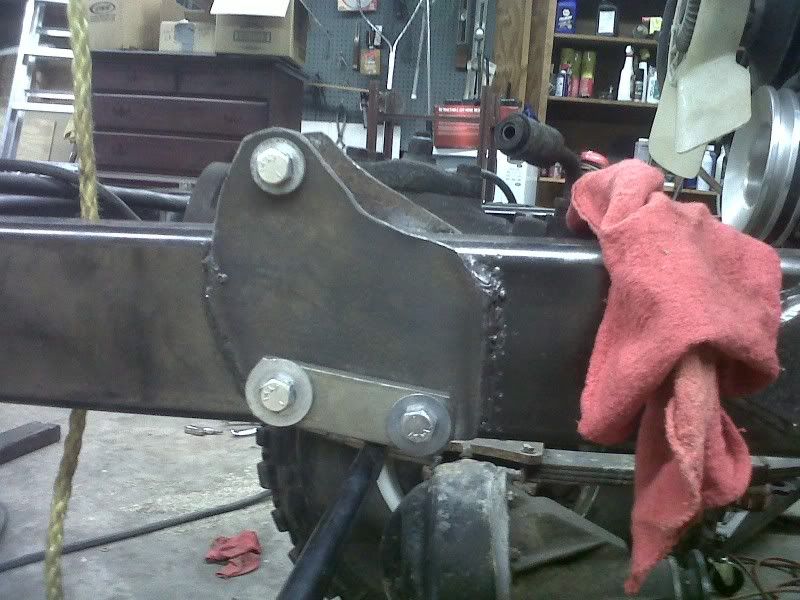 got the steering shaft made, i took the stock zuk shaft and cut it to lenght, then took the astro shaft and cut it just below the top u-joint, gound it down until it fit into the zuk shaft and welded it up... now i have no more torn rag joints! :happy
The radiator was a trick to put back in with the steering box, so i had to make a mount for the driverside, i think it came out good, i was able to lower the radiator a little more than an inch, maybe that will help keep it safe if i roll it.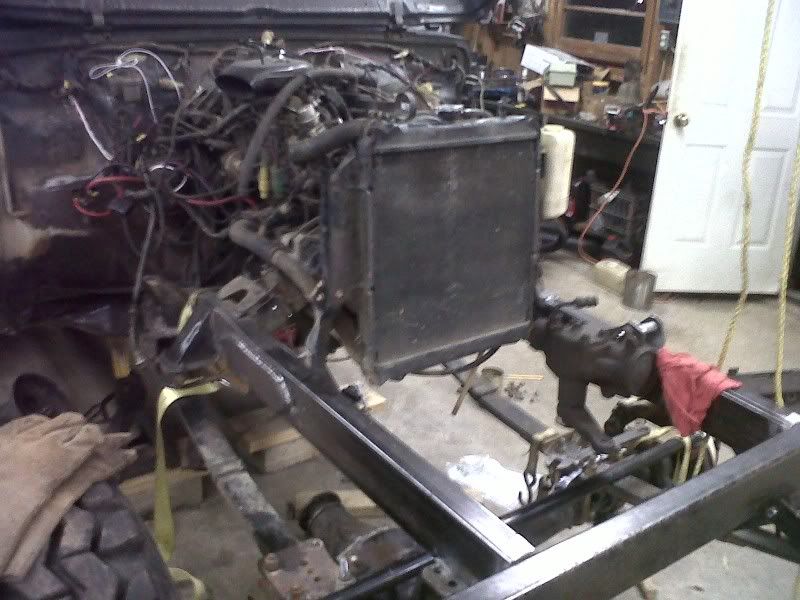 here is a shot of the mount
its getting closer to being done, its just going slow. but more updates soon, but im working all weekend, so hopefully on monday night it will be a roller!